This family adopted a 20-year-old cat, what Happened Next Will Leave You Speechless!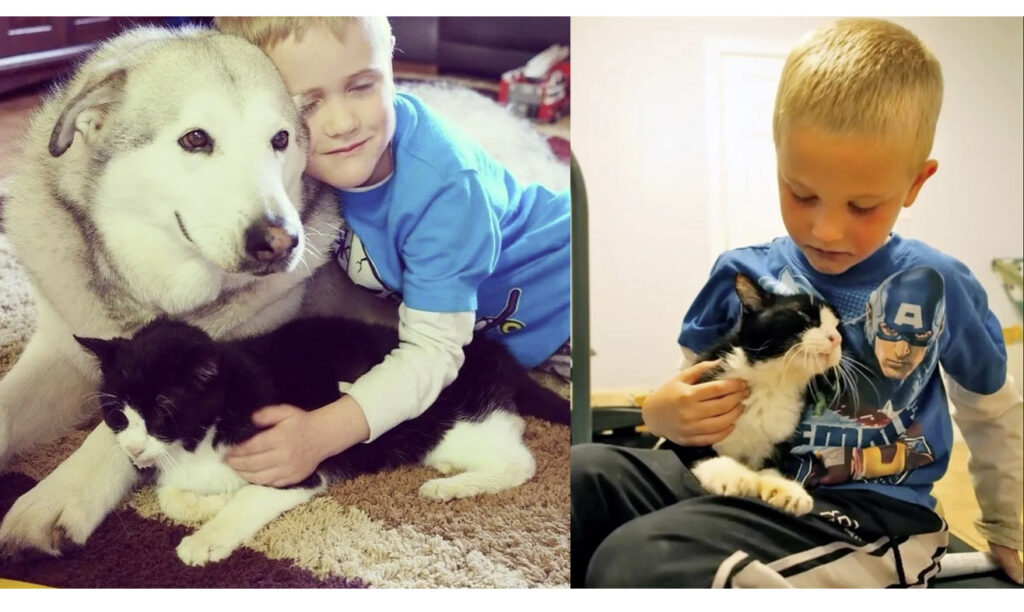 When Jill Williams decided to temporarily adopt a shelter cat, she had no idea the heartbreaking story she was about to uncover. Jill already had her hands full with 4 big dogs and 2 kids at home. But when the call came from Best Friends Animal Society that cats desperately needed foster homes, Jill felt compelled to step up.
The moment she walked into the shelter, a rough, elderly cat with patchy fur caught her eye. She felt drawn to him, despite his elderly appearance and clear health issues. She decided then and there – this cat needed a home, even if just for a little while.
Little did Jill know, this sweet 20-year-old toothless cat had a past shrouded in mystery. And the bond that would form between him and her 5-year-old son was beyond anything she could've imagined…
The pieces of his puzzling story were about to fall into place. But the ending isn't what you'd expect. Jill brought the elderly cat, named Dexter, into her lively home. Though she worried how her energetic dogs would react, Dexter quickly made it clear he wanted to be part of the pack. To Jill's surprise, Dexter and the dogs became fast friends.
But it was her young son JJ that Dexter bonded with most. The two formed an unbreakable bond, despite the difference in their ages. For JJ, Dexter was the cat he had always dreamed of. And for Dexter, JJ gave him the love he had been missing for so long.
As Dexter's health deteriorated over the next two years, the Williams family cherished every moment they had together. They knew their time was limited, but Dexter had brought so much joy and love into their lives.
While Dexter's full past remains unknown, Jill believes he spent most of his life homeless and hungry until he found his way to the shelter. Despite his challenging start in life, Dexter taught Jill an important lesson – that animals of all ages and backgrounds deserve a warm, loving home.
Dexter passed after 2 short but sweet years with the Williams family. But the memories of their toothless, patchy, elderly cat will live on in their hearts forever. His story touched the lives of many, proving that age and appearance don't dictate the love an animal can bring.
Video part 1