How to Fix Lip Sync on YouTube TV?
Do you struggle with lip sync issues on YouTube TV? Trying to watch a show or movie when the audio is not synced up with the video can be extremely irritating, but fortunately, there are some viable solutions. In this blog post, we'll take a look at why lip sync issues happen in the first place, and then walk through some simple techniques that will hopefully help you get your YouTube TV streaming experience back on track. Whether it's making slight adjustments to the sound settings on your device or restarting both your smart TV and router, read on for all of our best tips for fixing lip sync delays!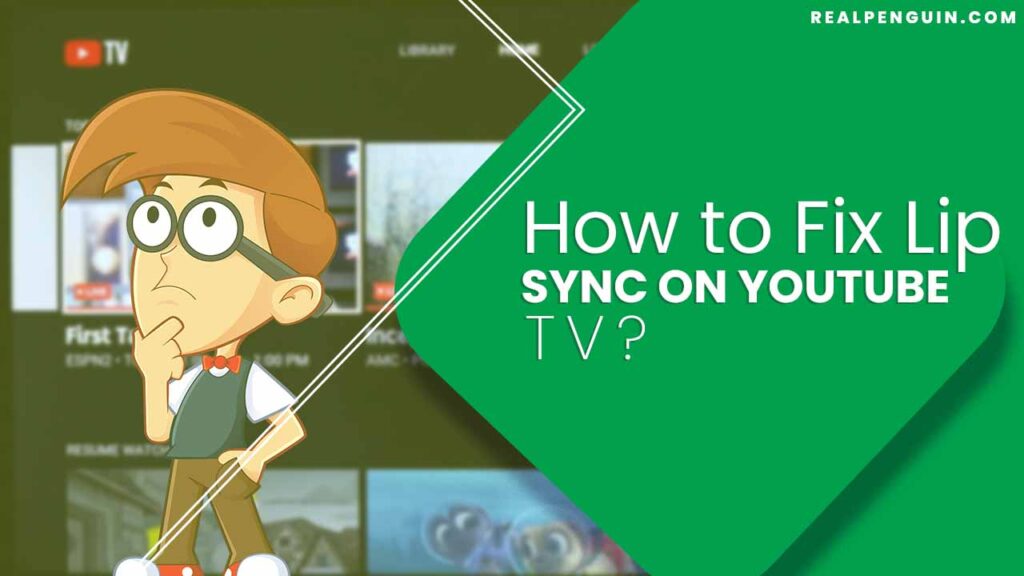 Why Does Lip Sync Problem Occur on YouTube TV?
YouTube TV is a streaming service that has become increasingly popular in recent years. Unfortunately, many users have experienced lip sync issues while using the platform. Lip sync issues occur when audio and video do not match up, typically resulting in an unpleasant viewing experience. The exact causes of YouTube TV's lip sync problems are difficult to determine due to their complexity, but there are several potential explanations.
1. One of the most likely causes is a poor internet connection. Lip sync issues are often caused by high latency, which can occur when the user's connection is unstable or slow. In this case, YouTube TV may be unable to stream video and audio in sync due to lag time between signals from the server and the user's device.
2. Another potential cause is a problem with YouTube TV's settings or compatibility with certain devices. Some of the platform's settings can affect how quickly audio and video are synced, so checking these may help resolve any lip sync issues.
Step By Step Process How to Fix Lip Sync on YouTube TV?
Having lip sync issues on your YouTube TV? Don't worry, we have got you covered. Here's a step-by-step guide on how to fix lip sync on YouTube TV in 10 easy steps so you can get back to enjoying your favorite shows and movies with perfect sound & picture quality.
1. First and foremost, check the internet connection. The lip sync issue might be due to a slow or unstable Wi-Fi connection. Try switching from Wi-Fi to an Ethernet cable if possible and see if that helps resolve the issue.
2. Check your TV settings and make sure they are optimized for the best viewing experience.
3. If you are using a soundbar or External Speakers, make sure they are correctly connected to your TV and that their audio settings are optimized for the best experience.
4. Look for an audio sync option in your YouTube TV settings and make sure it is set to 0ms.
5. Some TVs have a Lip Sync Adjustment feature in the menu, if you have one available, try to manually adjust the lip sync and see if it helps fix the issue
6. If your TV does not have a Lip Sync Adjustment option, then try changing the audio output from your TV to "PCM Stereo"
7. If you are using a soundbar, try settings its audio output to Dolby Digital
8. Try changing the audio output of your TV from HDMI ARC to Optical
9. Check if there is an update available for YouTube TV and download it
10. If all else fails, try to reset your YouTube TV app.
Conclusion
These are the 10 simple steps you can try if you're facing any lip sync issues with YouTube TV. While these steps should help fix the issue in most cases, there may be other underlying technical problems as well.
Read More Related Articles
How to Fix YouTube Screen Size on TV?
How to Fix Audio Delay on YouTube TV?
How to Fix YouTube History Not Updating?
How to Fix YouTube Black Screen on Phone?