Man Gives Homeless Stranger $200 But It's How He Uses The Money That's Melting Hearts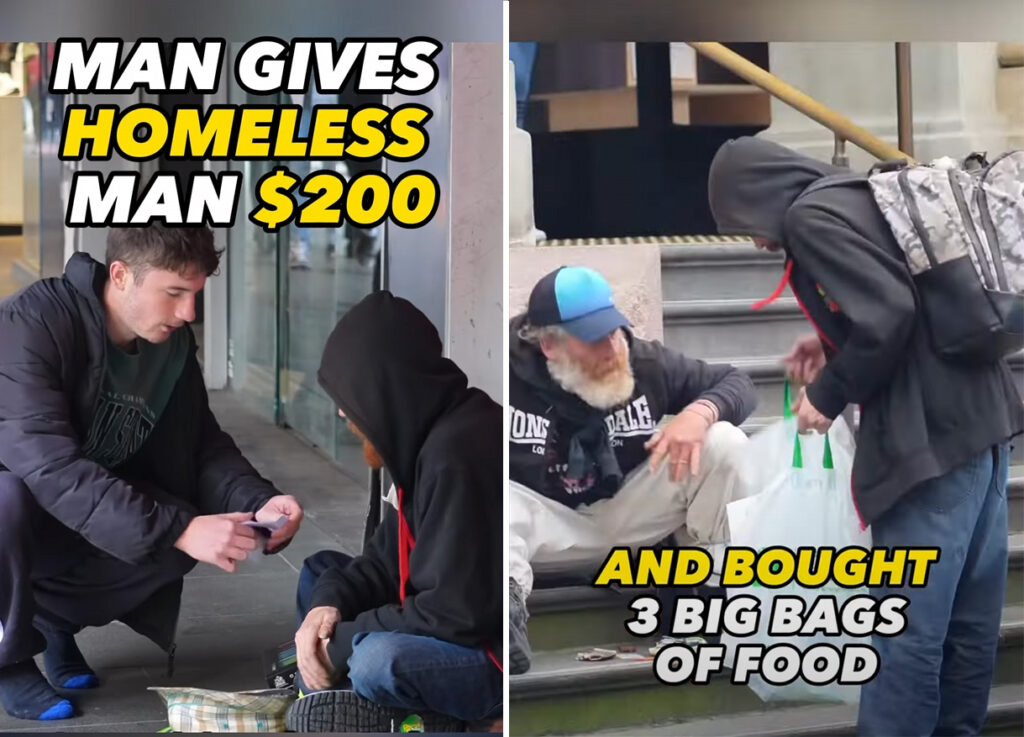 A heartwarming act of generosity between two strangers is capturing national attention after a YouTube video went viral this week.
John, a man with a popular YouTube channel, approached a homeless man named Roy while walking down a busy city street. John asked Roy if he could get him some food.
Despite having very little, Roy immediately offered John $3 from his tattered cup – all the cash he had for his next meal. But unbeknownst to Roy, John wasn't in need. He was conducting a social experiment for his channel.
John refused Roy's meager offer and instead gave the stunned homeless man $200 in cash along with a big, emotional hug. But the story doesn't end there…
Roy took the money and soon returned – with three full bags of groceries. Then, in an astonishing act of kindness, Roy proceeded to give each bag to three other nearby homeless people so they could eat too.
John captured the entire encounter in a YouTube video that has since gone viral, with over 5 million views. Roy's selfless act has touched hearts across the nation and renewed faith in humanity.
As John says, "Be more like Roy. Share what you have to help others in need. A little kindness goes a long way."
WATCH THE FULL VIDEO: